The 2nd annual Affordable Berkeley New Year's Weekend Contact Improv Jam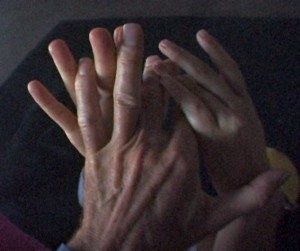 When: Friday December 30- Sunday January 1
Where:Finnish Hall (1970 Chestnut St and University Ave, Berkeley, CA)
What:  a 3-day weekend of lightly facilitated and financially accessible space for the practice and exploration of contact improvisation.
A non-profit event organized as a fundraiser for environmental and social justice causes
note: Karl Frost  is moving to Barcelona for a postdoctoral research position. The jam will be run this year by Miriam Wolodarski, Andy Lundberg, and friends.  
In the tradition of the Very Affordable Contact Jams in Berkeley and Davis,  we present another weekend of open contact improvisation practice organized accessibly.  The idea is to have an open weekend of space for practice and exploration with just enough facilitation to help it all hang together.  You can expect…
facilitated warm-up and mixer scores leading into open dancing
a mix of silent jam space and jam space with soundscape and live music in the evenings
TWO studios to play in, to allow both open dancing and the exploration of structured
Afternoon scores:

basics-oriented classes Friday and Saturday to help newer dancers integrate and feel at home.
open ended encuentro-style community discussion leading into dancing Saturday and Sunday

Access to the dining room and kitchen space downstairs
Basic, simple meals and regular refreshments and snacks provided (with an invitation to add in with potluck extras and desserts to share)
space for out-of towners to stay at the hall (bring your own bedding!)
expected attendance 90 to 100 (last year we had about 85 people participating)
Contact:  for more information, write to Andy and Miriam at livinglab@gmail.com
also, sign in on the Facething page to keep in touch about updates about things like schedule, offerings, etc.
Fees
Sliding Scale

pay what you can within the range

regular

early

+early

++early

+++early

registered by

December 29

December 16

November 25

November 11

October 14

 

$200-$350

$175-$350

$150-$350

$125-$350

$100-$350
to register, you can either paypal directly to livinglab@gmail.com or use the paypal button at the bottom
There is DEFINITELY Work Exchange available.  write to Miriam and Andy for info.