Soft Power and Physical Listening
a weekend workshop in the Passive Sequencing work: a release-based approach to contact improvisation and physical listening
September 2/3, 2017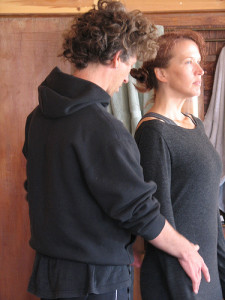 Saturday 10-4:30, Sunday 1-7
Western Sky Studio: 2545 8th Street at Dwight in Berkeley, California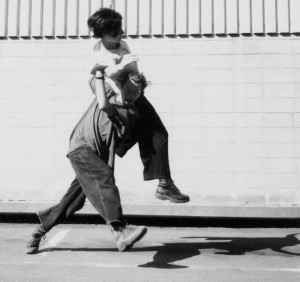 (click here for Facebook event)
This work has been developed in the context of contact improvisation and helps enormously with the cultivation of more sophisticated dances with greater physical intelligence, power, and pleasure.   Greater presence allows for more intelligent response to change, for power not so reliant on muscle, but instead relying on dynamic alignment.  It allows for greater pleasure in movement, more conducive to longevity and bodily well-being. Applications of the work, however, go well beyond contact improvisation with pleasure, presence, and power in motion extending into the rest of life.  In particular, martial arts practitioners and healing arts practitioners have reported leaps in their practices coming out of the work.  It is the basis of the physical movement practice of Body Research's performance work as well as underpins the physical listening practices within the somatic psychology approaches of Body Research's interactive performance works like Axolotl, Proximty, and Ashes.
The workshop will involve lots of slow motion exercises, conducive to self-study.  This slow self-study in the end allows for more dynamic and efficient movement with greater 3 dimensional awareness and sophistication.
For more details on the Passive Sequencing practice visit the web page about the work.
Notes
It should be clear that while this work supports highly dynamic movement, much of the workshop will involve slow and relatively subtle explorations, which may not be to everyone's taste.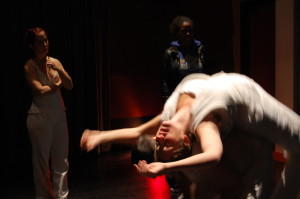 Saturday is an open-level workshop.  Sunday will contain more dynamic elements, and is not appropriate for everyone, requiring more  physical (not just conceptual) facility with technical contact improvisation and the work presented on the Saturday. If you have questions about level-appropriateness, write to Karl (info@bodyresearch.org).  For those who sign up for the whole weekend, Karl reserves the right to determine whether students are ready for Sunday at the Saturday workshop.  In the case where it would not be appropriate to attend, the extra for the full weekend would be refunded.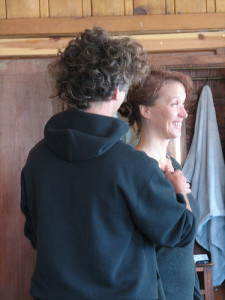 Fees and registration
Fees are sliding scale, meaning pay what you can within the range.  To register, pay by paypal to info@bodyresearch.org, use the paypal buttons below or get cash to Karl in person.  If you want to do both Saturday and Sunday, check in first with Karl.
Saturday  only
| | | | | | |
| --- | --- | --- | --- | --- | --- |
| Paid by | September 1 | August 11 | August 18 | August 25 | at the door |
| sliding scale | $100-$200 | $70-$200 | $80-$200 | $90-$200 | $110-$200 |
Saturday/Sunday
| | | | | | |
| --- | --- | --- | --- | --- | --- |
| Paid by | September 1 | August 11 | August 18 | August 25 | at the door |
| sliding scale | $165-$300 | $120-$300 | $135-$300 | $150-$300 | $180-$300 |
—–